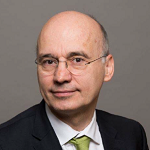 Pierre-Emmanuel Leclercq
Director General
Pierre-Emmanuel graduated from the École Nationale d'Administration (ENA) then underwent management training at the École supérieure de commerce de Paris. He has management experience in both human resources and business. Before joining ONF International in 2018, he worked in several public agencies (SNCF, La Poste, ONF) as well as the private sector (FNAC). Between 2016 and 2018, he was an advisor to the General Manager of the ONF, notably supporting the change management process, as well as the negotiation of a collective agreement for employees.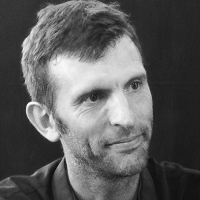 Gilles Moynot
Technical Director
An agronomist, Gilles has specialized for nearly 20 years in the sustainable management of biodiversity and natural resources in tropical and insular environments. He has worked in around 20 countries, mainly in Sub-Saharan Africa, the Indian Ocean, Asia and the Pacific. He joined ONF International in 2018, after several years at WWF and in various consultancies. As Technical Director, he participates in the corporate strategy, coordinates the team of technical experts and oversees the technical monitoring of projects and services.
Nicolas Bisbal
Secretary General
Nicolas is responsible for all administrative, financial and legal support functions within ONF International. He holds an accounting degree and has experience in financial management within SMEs. Having joined ONF International in early 2018, he supervises the General Secretariat team and supports the Director General and Technical Director in the implementation of ONF International projects.
Technical Experts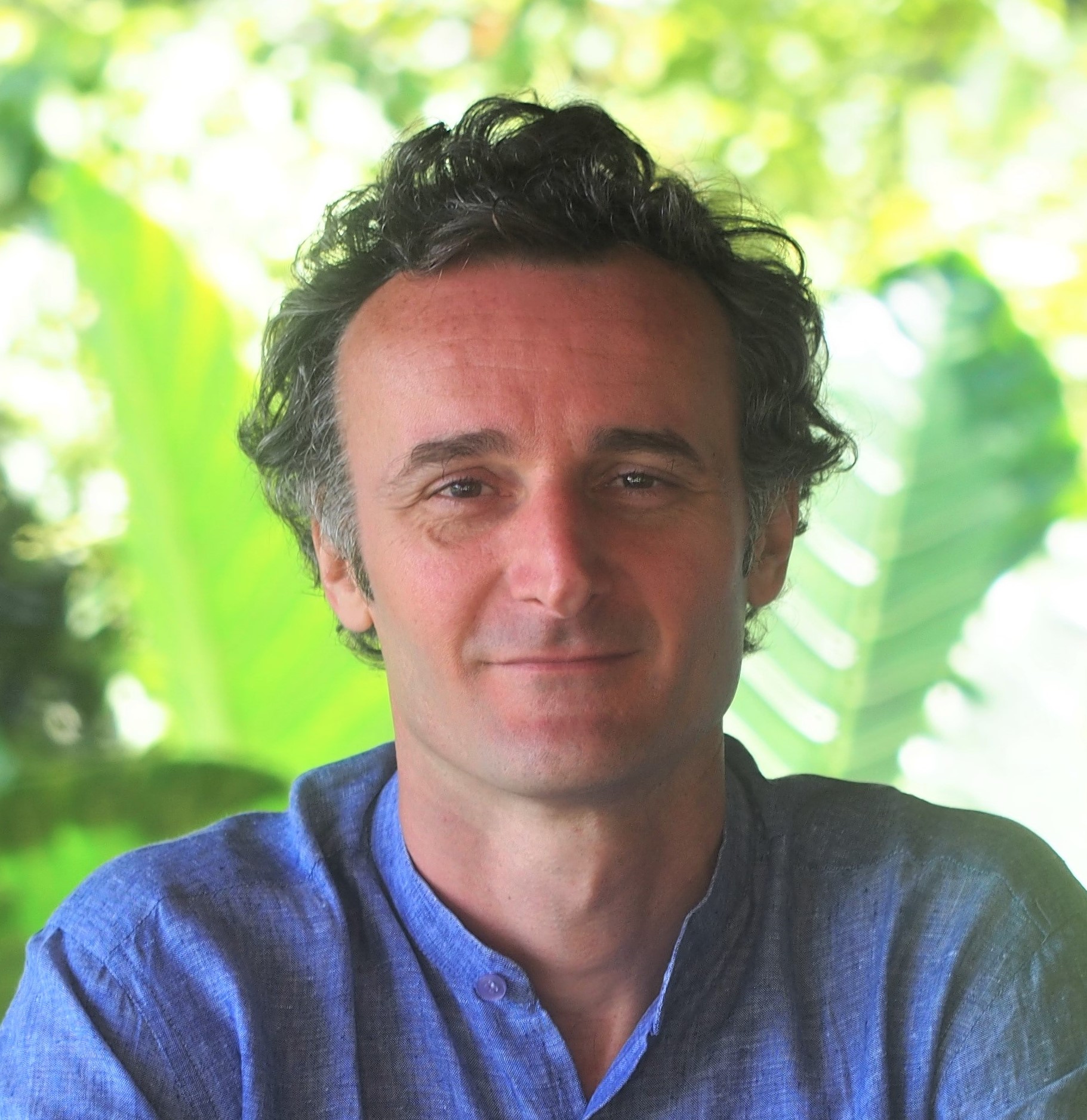 Romain Pirard
Romain holds a doctorate in environmental economics and has 20 years of experience in tropical forestry. He has worked for CIFOR, the Trase project, IDDRI and CIRAD. His areas of expertise include REDD+, market instruments for ecosystem services, private sector sustainability commitments, agricultural commodity traceability, and industrial forest plantations. Romain joined ONF International in 2020 as a climate expert and is responsible for the technical coordination of Forland.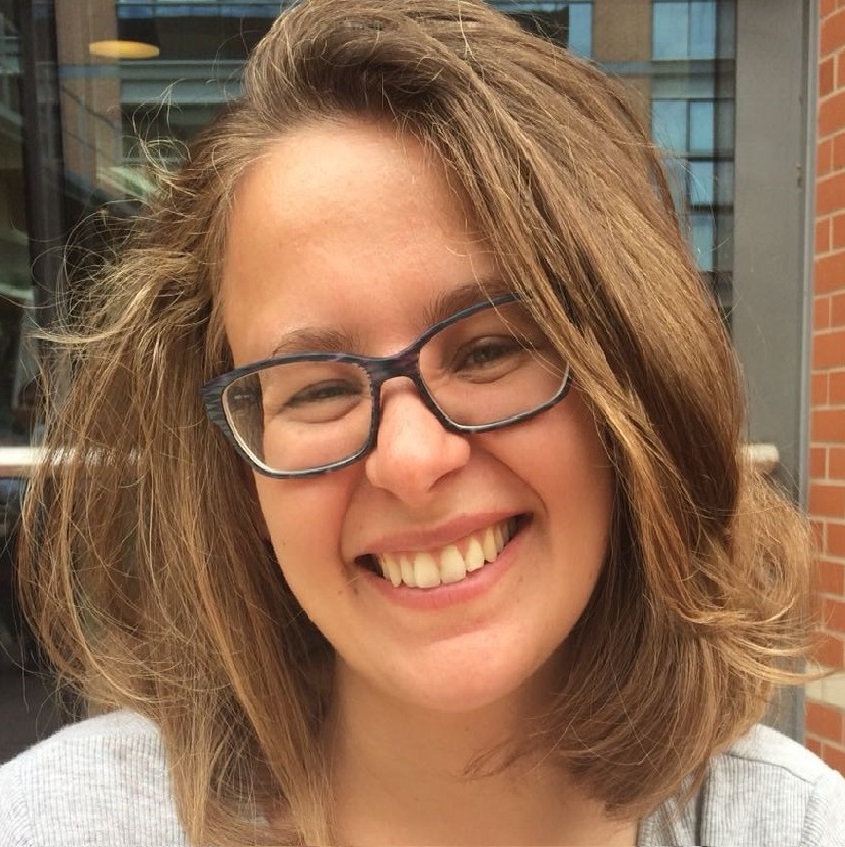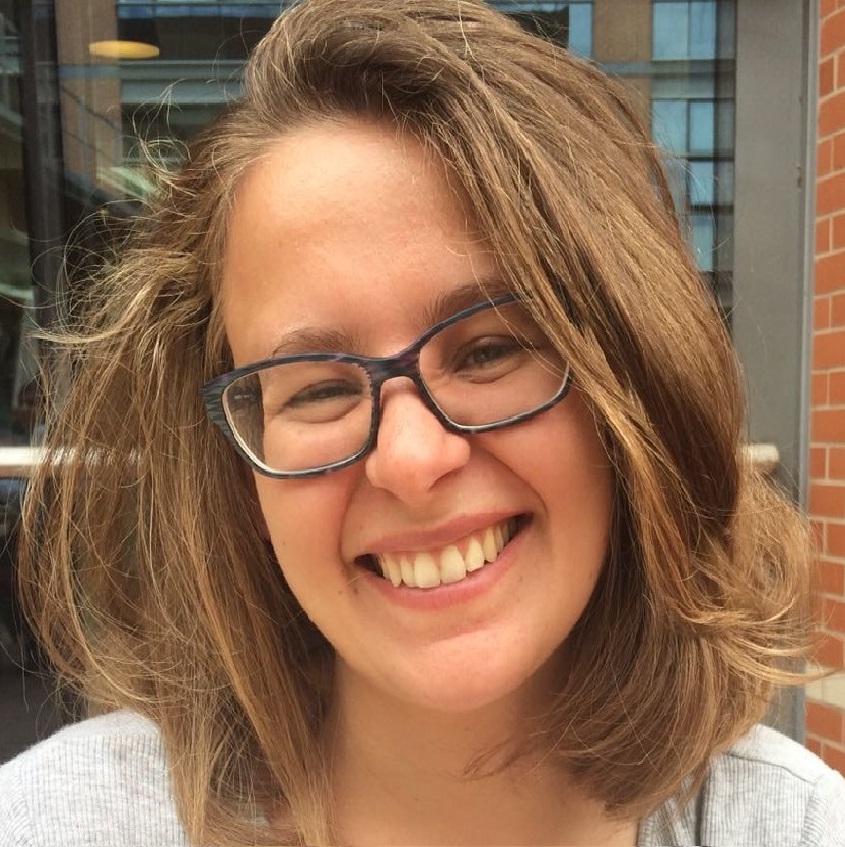 Solène Gasnier
A graduate with a master's degree in environmental sciences and policy at Sciences Po Paris and Université Paris 6, Solène previously worked on project management in the environmental field (climate change, water management, conservation of oases). She joined ONF International in September 2019 and manages several bilateral cooperation projects, and is involved in internal and external communications.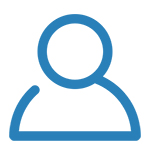 Quentin Delvienne
A forest agronomist with 14 years of experience, Quentin worked in Cameroon for GIZ in support of the Programme Sectoriel Forêt Environnement (PSFE) before joining ONF International in 2011, where he develops and oversees the implementation of various projects. From 2015 to 2018, Quentin coordinated Integrated Coastal Zone Management projects in New Caledonia for SPC, with funding from AFD, FFEM and the EU. Now back at ONF International headquarters, Quentin is providing services in his areas of expertise, especially in the Pacific zone.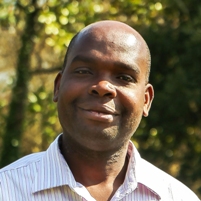 Anoumou Kemavo
Anoumou holds a doctorate in mathematics, geographic information science and technology, as well as a diploma in forest engineering. He joined ONF International in 2012 after having worked in Morocco, Cameroon and the DRC as a consultant and young scientist with UNESCO. At ONF International, he works on projects using space technologies for the management and development of forests and territories in countries across West Africa, Central Africa and Latin America.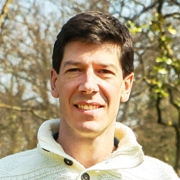 Cédric Lardeux
Cédric's doctoral thesis focused on the contribution of polarimetric radar imagery to the mapping of vegetation in tropical zones. He has strong skills in cartography and remote sensing. Having joined ONF International in 2011 as a project manager, Cédric works on the analysis of deforestation and land use change in tropical areas, in particular through the use of optical and radar satellite imagery. He also provides training in geomatics to actors in the forestry and university sectors.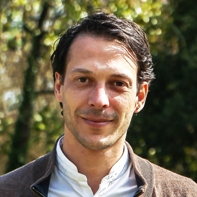 Maxence Rageade
With a doctorate in economics, Maxence joined ONF International in 2009 as a forest/climate expert specializing in data analysis, prospective simulation and optimization. He has contributed to numerous projects, either as a project manager or a technical expert, in Africa, Latin America and Asia. He actively participates in REDD+ projects and programs, in research and development strategy, and in ONF International innovation projects.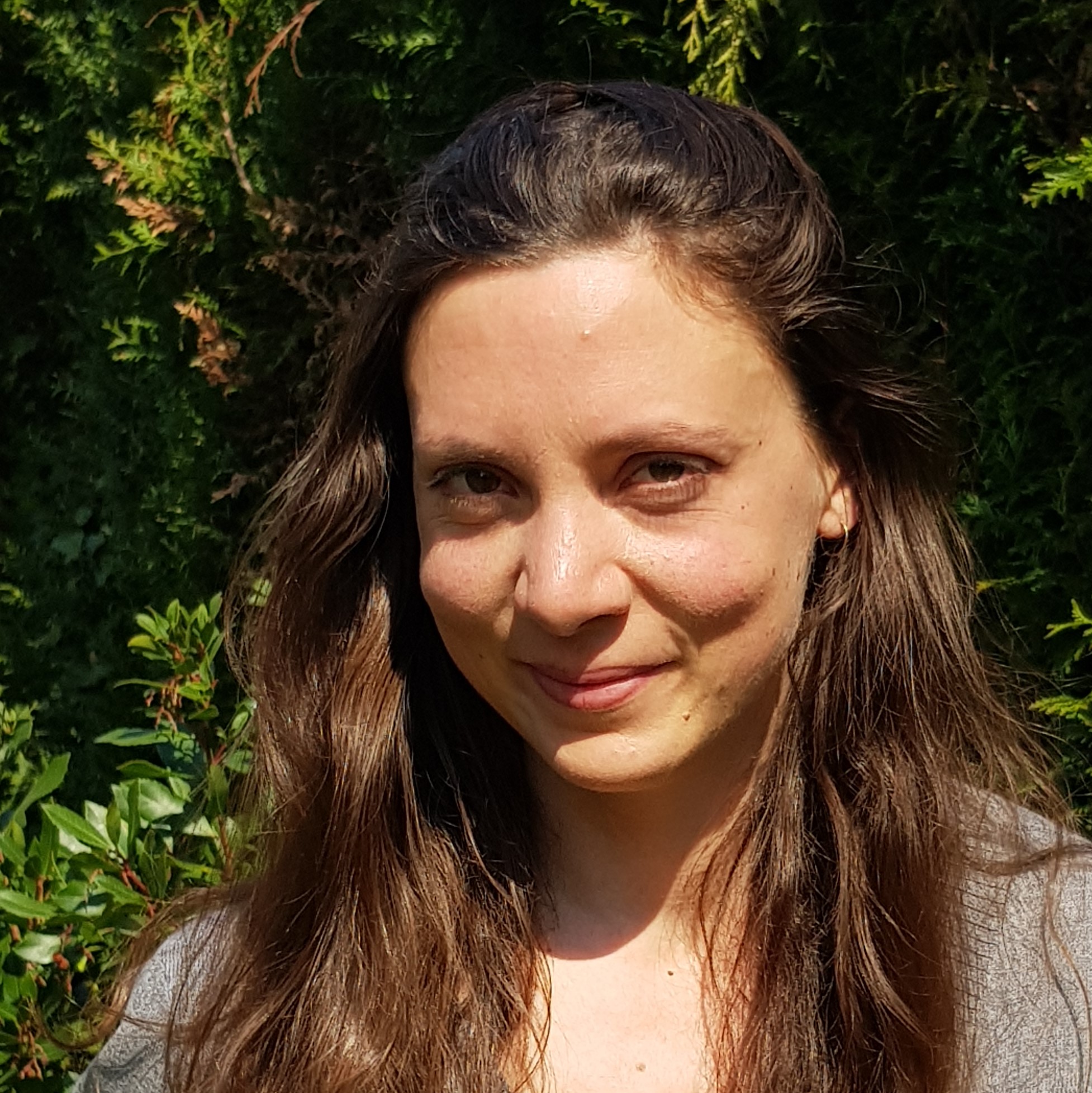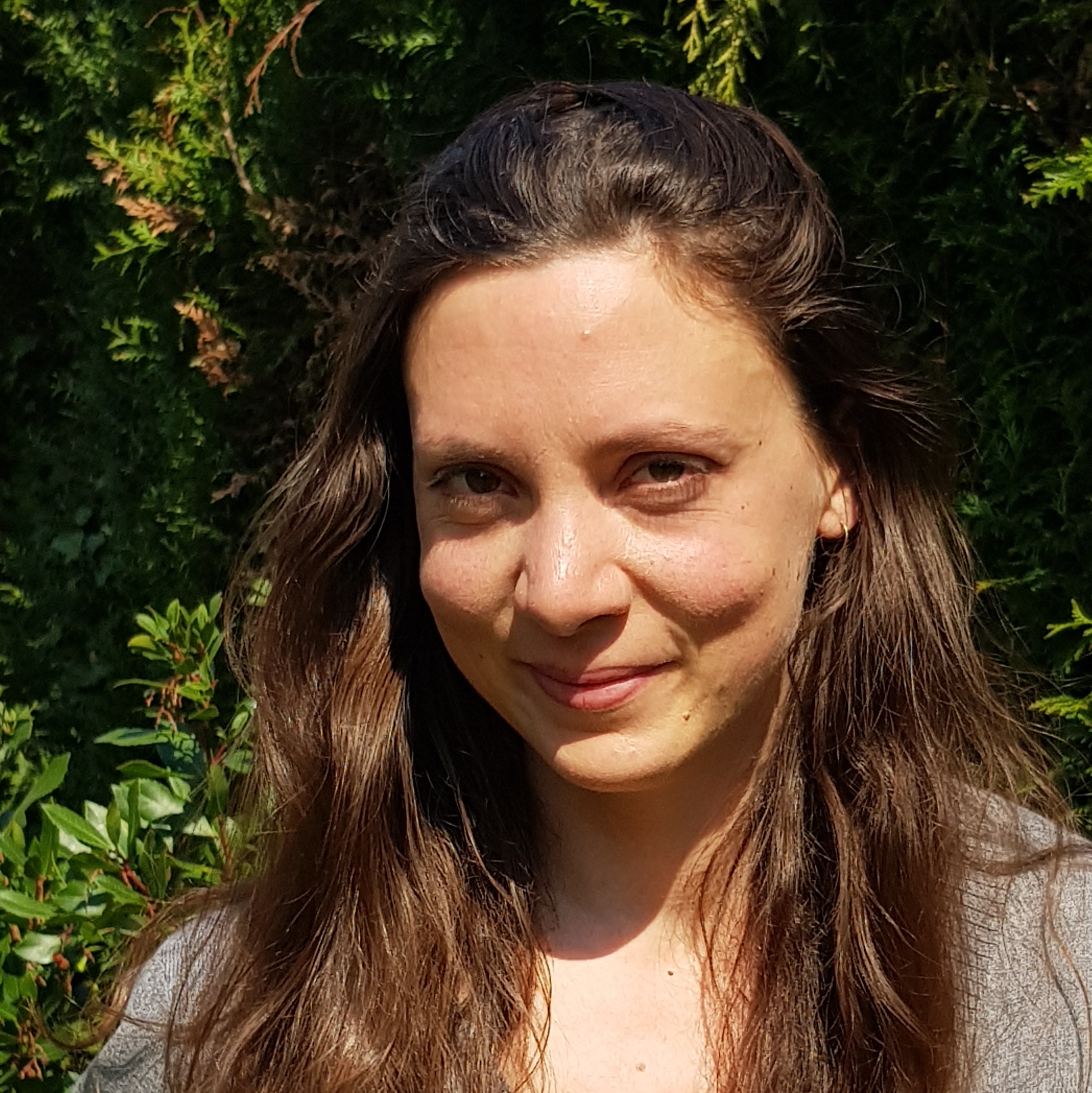 Anaïs Denardou
Anaïs holds a master's degree in forest agronomy and a doctorate in forestry. She joined ONF International in 2019 as a project manager and expert in carbon emissions.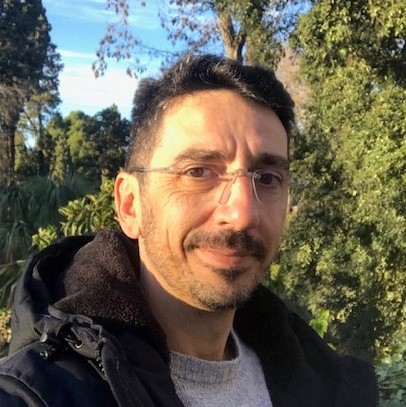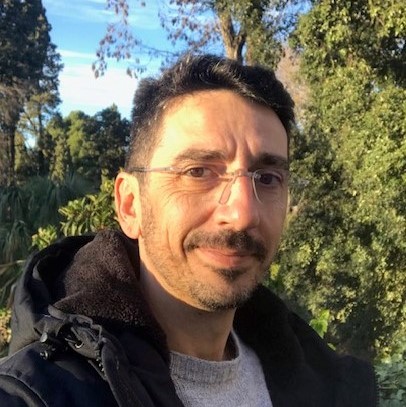 Jérôme Chabbert
Jérôme holds a graduate diploma in the management of agro-sylvo-pastoral systems in tropical areas and has extensive experience in tropical forestry, particularly in Central Africa. He has worked on several projects on the sustainable management of African forests, including PARPAF in the Central African Republic and AGEDUFOR in the Democratic Republic of the Congo. His areas of expertise include forest management, resource inventory management, training and project management. He joined the ONFi team in 2020 and currently works on several projects.

Vincent Charvet
Having graduated with an advanced technical certificate in forest management, Vincent joined AgroParisTech, where he developed skills in life sciences, engineering and economic and social sciences. He specializes in the environmental management of tropical ecosystems and forests. Vincent joined ONF International in November 2019 and is responsible for setting up skills and technological tools for the management of Fazenda São Nicolau in the Amazon, the site of the Peugeot-ONF Forest Carbon Sink project.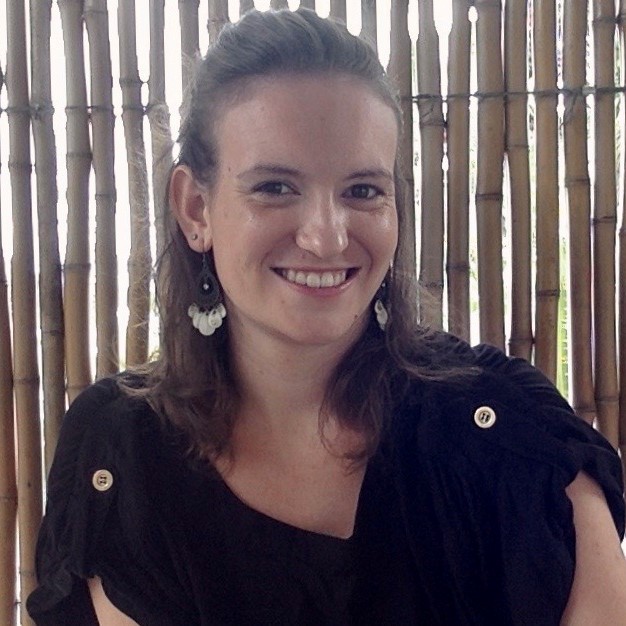 Solène Verda
An engineer in international agro-development, Solène has carried out several missions in Africa and the Pacific. After working in a consultancy in Noumea on various environmental studies, Solène joined ONF International in December 2019. Currently based in New Caledonia, she is responsible for leading a three-year project launched by the North Province on biodiversity conservation and local development.
Business Development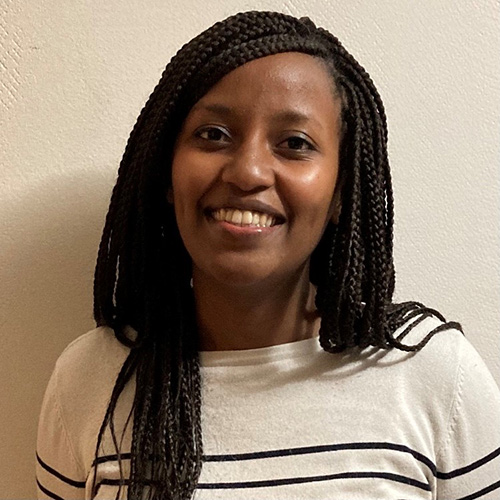 Christelle Ndgagijimana
Business Development Officer
With a master's degree in international studies specializing in environmental management, Christelle worked for several years in Brazil for ONF International and ONFB in the management of projects related to the environment, forests and the sustainable development of territories. After two years at an English consultancy, where she managed complex projects on those same themes in Central Africa, Christelle joined ONF International in December 2020 to oversee business development and project management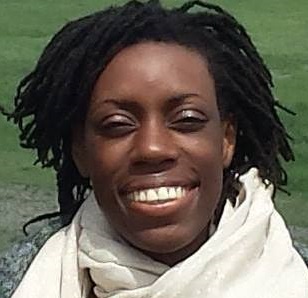 Béatrice Nanne
Sales Assistant
Béatrice joined ONF International in February 2020. A business school graduate, Béatrice supports the business development officer and works on the layout of project-related documents (i.e. calls for expressions of interest, calls for tenders). She also ensures the reference databases and expert CVs are updated regularly.
Support team

Audrey Texier
Management Assistant
Audrey holds a diploma in management and business administration. She joined the ONF International General Secretariat in 2015, where she is in charge of human resources and payroll management, head office logistics and general services.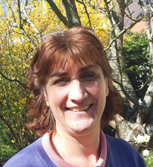 Magali Pampin
Accountant
Magali joined the ONF International team in 2019. A graduate with an advanced technical certificate in account management, she has worked throughout her career in different business sectors. Magali manages the day-to-day accounting, prepares quarterly and annual financial reports, and handles administrative communications with the technical experts.
National action plans in the West Indies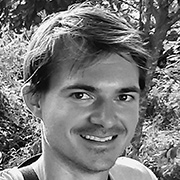 Nicolas Paranthoën
After studying engineering at AgroParisTech, Nicolas worked as a project manager in a consultancy specializing in ecology on Réunion. He then moved to French Guiana and worked at the National Game and Wildlife Service, where he studied large forest fauna before becoming coordinator of the national action plan for marine turtles. At ONF International, he is regional coordinator of the national action plans for marine turtles and the Lesser Antillean iguana for Guadeloupe, Martinique and Saint Martin.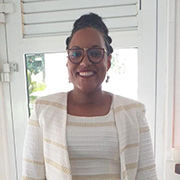 Emy Njoh-Ellong
Emy holds a doctorate in biology/biochemistry from the Université Paris-Saclay. She started her career as a project manager in a multinational biotechnology company in the Paris region before returning to work in Martinique in 2012 as an engineer in research and development on local plant biodiversity issues. She then led the creation of the first eco-organization for the management, treatment and recovery of agricultural waste in Martinique. At ONF International, she is the regional coordinator of the national action plans for marine turtles and the Lesser Antillean iguana for Martinique.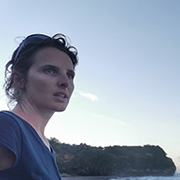 Julie Pauwels
Julie holds a doctorate in ecology from the French National Museum of Natural History. Her thesis focused on the impact of public lighting on bats (abundance, diversity and behavior) in cities and in protected areas. She worked in the Kerguelen Islands (TAAF) collecting data for a study on the physiology and behavior of elephant seals. Julie joined ONF in Guadeloupe in September 2019 and was in charge of the national action plans for marine turtles and the Lesser Antillean iguana. She has since been recruited as a facilitator of the national action plans for Guadeloupe and Saint Martin.
Kiwa Initiative Secretariat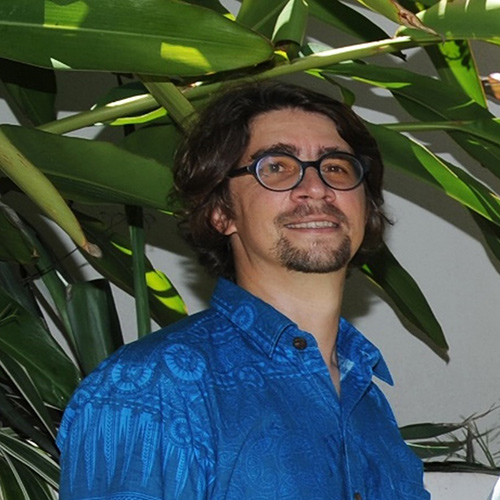 Mahé Charles
Technical Coordinator
An agronomist and environmental engineer, Mahé holds a master's degree in environmental systems analysis and has 12 years of experience in supporting public policies and biodiversity stakeholders, mainly in French communities in the Pacific. His areas of intervention include policies and instruments for the management of biodiversity and integrated coastal zones, socio-economic analyses, and adaptation to climate change. He coordinated the RESCCUE project in French Polynesia and assumed the role of deputy head of the OFB delegation in New Caledonia. Mahé has been coordinator of the Kiwa Initiative Secretariat for AFD in Noumea since December 2020. He is in charge of coordinating the action of regional partners (SPC, SPREP, IUCN) and of monitoring regional projects.
Fadhila Le Meur
Admin and financial manager
After a previous career as a translator for different multilateral/bilateral/civil society organizations and research and development institutes or agencies, with a strong focus on social sciences (she holds a Master's degree in scientific translation), Fadhila has worked for about ten years as a project manager and as an international cooperation officer at the French National Research Institute for Sustainable Development (IRD).
Since April 1., 2021, she has joined the ONFI team as the administrative and financial manager of the regional initiative KIWA, based in Noumea, New Caledonia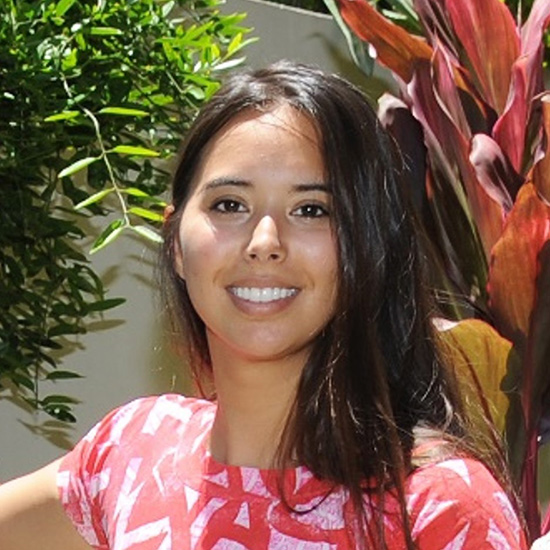 Bettina Lê
Logistics and Communications Officer
A geographer with a master's degree in development studies, Bettina specializes in the management of development projects. She worked for the CEBA Laboratory of Excellence (Center d'Étude pour la Biodiversité Amazonienne) as a coordination and communication project manager in French Guiana, then moved to New Caledonia as coordinator of the 10th Pacific Islands Conference for the conservation of nature and protected areas. Bettina is now in charge of logistics, support and communications at the Secretariat of the Kiwa Initiative.
ONF Andina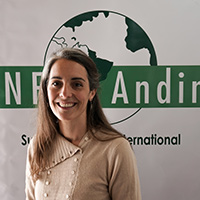 Eléonore Devillers
Directrice exécutive
Ingénieure agroéconomiste, spécialisée en développement rural (Master AgroParisTech), Eléonore apporte à ONF Andina 16 ans d'expérience au sein de 14 pays dans les domaines de l'environnement, du changement climatique, du développement communautaire, de l'agriculture et du tourisme durable. Elle a travaillé pour des entités publiques, privées et de coopération internationale (Union Européenne, USAID, FAO, UNDP, entre autres.). Aussi et en tant que co-fondatrice de 3 sociétés, elle dispose d'une solide expérience en gestion d'entreprise. Elle est directrice exécutive de ONFA depuis 2020.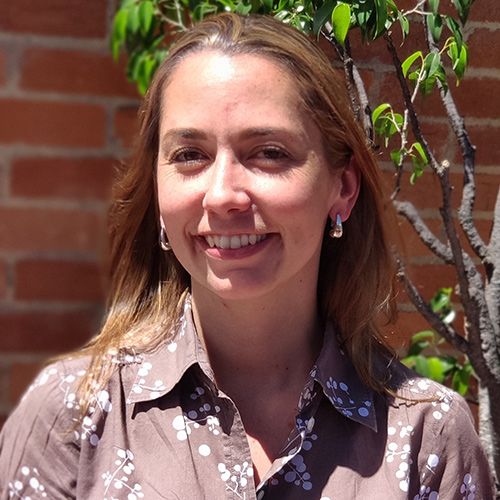 Luz Andrea Silva Restrepo
Directrice technique
Écologue titulaire d'une maîtrise en administration de l'environnement, Luz Andrea dispose d'une expérience de plus de 15 ans dans la réglementation des aires protégées nationales, des páramos, des zones humides et des réserves forestières nationales, ainsi que dans le zonage environnemental, la planification de l'utilisation des terres rurales et urbaines, et la gestion des ressources hydriques. En tant que directrice technique de ONFA depuis 2020, elle apporte sa grande capacité à faciliter les relations interinstitutionnelles et intersectorielles et participe à la formulation et à l'exécution de projets.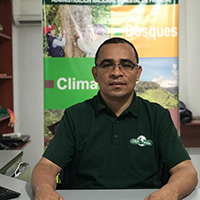 Juan Pablo Puentes
Directeur technique
Juan Pablo dispose de 20 ans d'expérience dans le secteur de l'environnement et notamment dans les domaines de l'eau potable et de l'assainissement, de la valorisation des services écosystémique et de la production durable. Il rejoint l'équipe d'ONFA en 2014 et est actuellement le directeur technique des départements situés au sud de la Colombie. Il participe à la formulation et l'exécution de projets de développement durable, de sciences, technologie, innovation, aménagement et planification environnemental, et de renforcement institutionnel. Sa formation d'expert-comptable et son Master en Administration sont un atout pour la gestion des projets d'ONFA.

Vivián Torres
Cheffe de projet – Experte aménagement du territoire et gestion environnementale
Diplômée d'un master en biodiversité, territoire et environnement (Paris I Panthéon-Sorbonne), Vivian dispose de 7 ans d'expérience en administration et gestion environnementale, protection et restauration des écosystèmes naturels, évaluation des services écosystémiques et paiements pour services environnementaux, aménagement du territoire, politiques publiques en faveur de la biodiversité et démarches participatives multi acteurs. Elle rejoint l'équipe de ONFA en 2013. Elle est actuellement cheffe de projets et participe à la formulation de propositions techniques, à la coordination de projets de planification environnementale, de restauration des écosystèmes, d'aménagement territorial, et de gestion de zones protégées.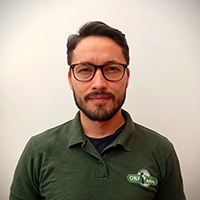 Yesid Rios
Chef de projet – Expert forestier et gestion environnementale
Ingénieur Forestier, spécialisé en géographie, et gestion environnementale des territoires, Yesid dispose de 8 ans d'expérience dans l'élaboration, l'évaluation et le développement de projets techniques et de recherche sur les thématiques de la gouvernance forestière, la gestion durable des forêts, la gestion communautaire, et le changement climatique. Yesid rejoint l'équipe de ONFA en 2013. Il est actuellement chef de projet.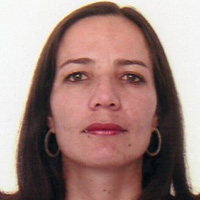 Yuli Castellanos
Cheffe de projet – Experte forestière
Ingénieure forestière, spécialiste en géomatique, Yuli dispose de près de 20 d'expérience en gouvernance et gestion forestière durable, études de marchés, direction et coordination de projets. Elle intègre l'équipe de ONFA en 2014 en tant que cheffe de projet. Elle participe à la formulation de propositions techniques, et à la coordination de projets de gestion durable des forêts.

Luis Alejandro Paez
Coordinateur Grands Projets – Expert forestier
Ingénieur forestier, Luis Alejandro possède plus de 20 ans d'expertise en gouvernance forestière, gestion durable des forêts, gestion environnementale des bassins hydrographiques, développement communautaire et évaluation financière, environnementale et sociale de projets. Il possède également une grande expérience en gestion d'entreprise d'exploitation de bois en plantations et en forêts naturelles. Luis Alejandro travaille au sein de ONFA depuis 2001.

Juan Ricardo Osorio
Coordinateur systèmes d'information géographique – SIG
Ingénieur cadastral et géodésien, Juan Ricardo dispose de 8 ans d'expérience dans l'administration et la gestion d'information spatiale, le traitement des images satellites, la caractérisation territoriale, la modélisation environnementale, et le traitement des données géoréférencées. Il rejoint ONF Andina en 2016 et coordonne actuellement l'équipe des systèmes d'information géographique et d'analyse de données.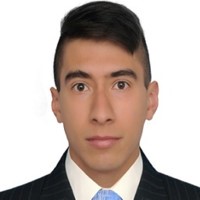 Michael Rivera
Développeur – SIG
Ingénieur cadastral et géodésien, Michael dispose d'une solide expérience dans le développement de software pour le traitement et l'analyse d'informations spatiales, la capture de données géographiques, et le traitement d'images optiques et de radar. Il rejoint l'équipe de ONFA en 2019 et travaille actuellement comme développeur de systèmes d'information géographique.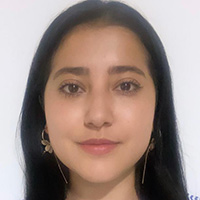 Xiomara Guitierrez
Experte en statistiques – SIG
Spécialiste en statistiques, Xiomara participe à la conception de modèles et de méthodologies statistiques pour le traitement de données spatiales ainsi qu'aux activités de développement à partir des langages de programmation R et Python. Elle dispose également d'une expérience dans la conception d'enquêtes, la construction et l'évaluation d'indicateurs de monitoring. Xiomara fait partie de l'équipe de ONFA depuis 2019.
ONF Brazil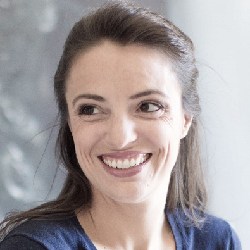 Estelle Dugachard
Manager
An agro-economist, Estelle has been based in Brazil since 2003. After working with development NGOs, she founded a business focused on ecological solutions and landscape restoration. In 2016, she took the lead at ONF Brazil in Cuiabá, Mato Grosso. She supervises the activities at Fazenda Sao Nicolau (plantations, research programs, training) and contributes to the development of projects for the subsidiary, thanks to an extensive network of partners from the public and private sector.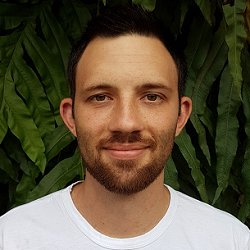 Saulo Magnani Thomas
Forest Engineer – Local Integration
Saulo joined ONFB in 2015 after obtaining his forest engineering degree from Mato Grosso University. He coordinates several flagship projects at Fazenda Saõ Nicolau, including the environmental education. He also participates in technical studies on agroforestry systems and coffee and Brazil nuts, as well as in training programs.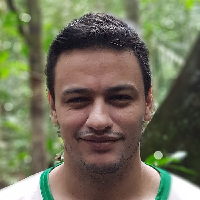 Alan Bernardes da Silveira
Forest Engineer – Technical Manager
An engineer specializing in forest management and exploitation, Alan has been based at Fazenda Saõ Nicolau since 2011, where he coordinates forestry operations and activities, including the sustainable natural forest management, impact monitoring, production of native plant species, restoration of degraded areas, and teak forest exploitation. He organizes annual inventories of the permanent monitoring plots and the quantification of sequestered carbon.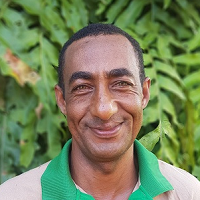 Gilberto Alves de Araujo
Forest Technician – Fazenda Saõ Nicolau
A long-time collaborator in the Peugeot-ONF Forest Carbon Sink project, Gilberto has been part of the ONFB team since its inception, based at Fazenda São Nicolau since the earliest planting activities. His practical and technical knowledge of the plots and methodologies used is an invaluable source of information for partners and researchers. In the field, he coordinates and supervises ONFB employees in their planting and forest maintenance activities.
ONF Côte d'Ivoire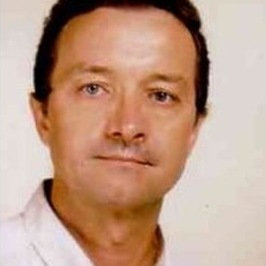 Pascal Cuny
Branch manager
An agricultural engineer with a doctorate in forest sciences, Pascal Cuny has 40 years of experience in Central and West Africa. He was manager of ONF Cameroon, a subsidiary of ONF International, in the Congo Basin, then served as technical advisor for the Kahuzi-Biéga National Park (DRC) and for the Fondation pour le tri-national de la Sangha (FTNS) in the Central African Republic, the Republic of the Congo and Cameroon. Since 2018, he has been the Principal Technical Advisor of the Côte d'Ivoire forest and wildlife inventory project and manages the country's ONF International branch.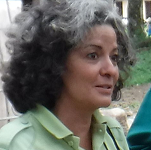 Françoise Plancheron
Forest Engineer
A graduate of the École Nationale Génie Rural des Eaux et Forêts (ENGREF), Françoise has more than 25 years of experience in forest management, planning and inventory protocols in France and in the tropics (French Guiana, Rwanda, Cameroon). After several years at the ONF and ONF Cameroon, Françoise joined the ONF International branch in Côte d'Ivoire in November 2018. She participated in the implementation of the national forest and wildlife inventory project (IFFN) and supervises the team of national foresters in charge of inventory.